Here at Paws Retreat we are so proud our brand and how we work we want other dog owners to benefit too. If you are a passionate and motivated individual who wants to own their own successful business but still be part of our Paws Retreat family, then one of our dog grooming franchises might just be for you.
Just like our main aim is to keep our dogs needs as priority, we also want the same for our franchisees. Starting a business can be overwhelming and there are so many things to think of which can slip your mind, which is why we aim to help our franchisees throughout the whole process with every little detail. Whether it is a business plan to get funding, finding the perfect location or premises, the refit process to transform your new salon, staff or advertising, we have it covered. There won't be one thing you need to panic over as we are there to help you all of the way.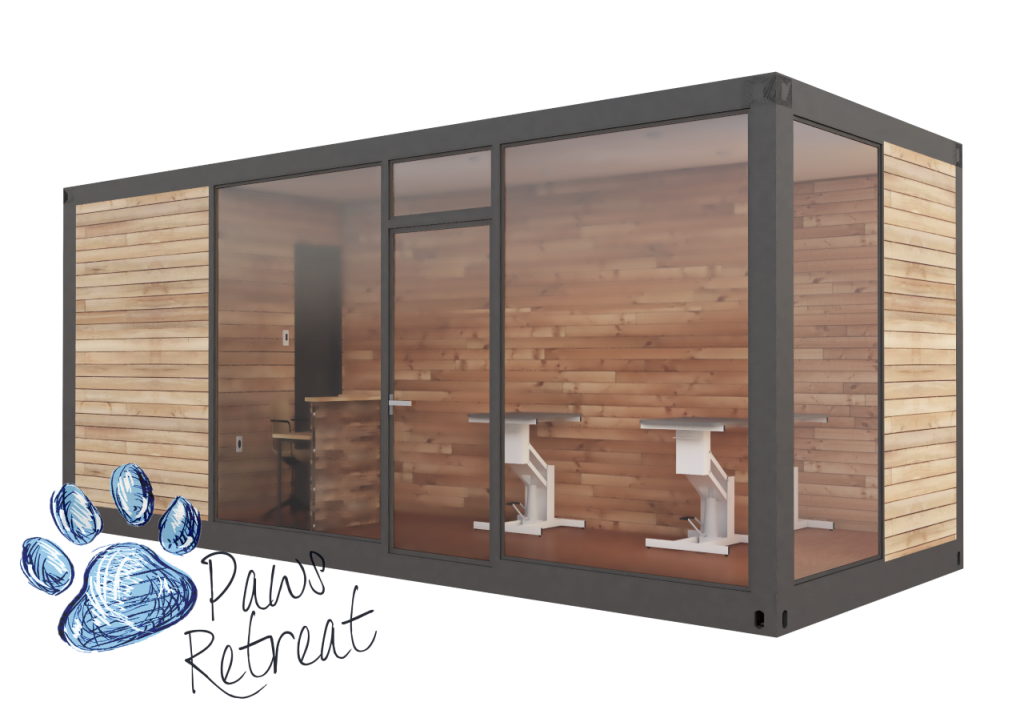 One unique thing about us, is all our well thought out options. Sometimes a retail unit isn't the perfect match for your location so we have come up with something extra special. Our modular buildings have been designed to the highest specification, with a separate wash room, space for two groomers air conditioning and much more. All they require is services connecting.
With a Paws Retreat franchise we take away the stress so you can enjoy the process of starting your own business
Prices starting from £14950.
If you are interested in knowing more, get in touch today!
Paws Retreat
7 Knights Yard Gaol Street Oakham Rutland
LE15 6AQ